Girls Getaway to St Simons Island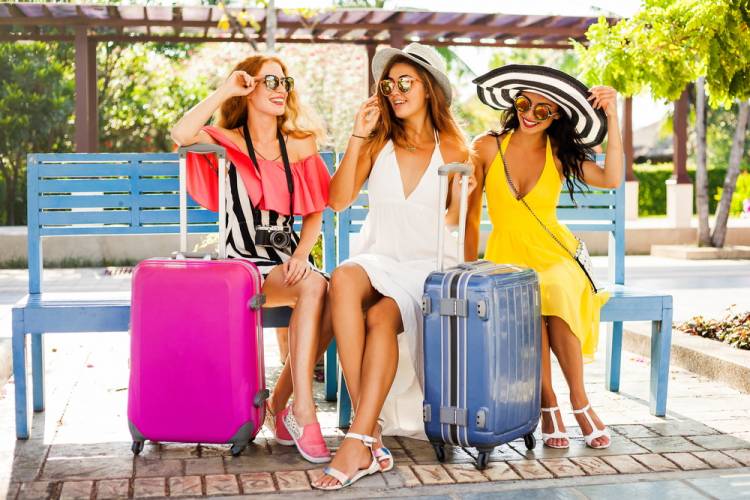 Plan a Girls Getaway to Saint Simons Island
Now that the kids are getting ready to go back to school and the holidays are just around the corner, there's no better time to take a girls trip. While planning a trip to St Simons Island with Real Escapes Properties, you'll be close to everything. Our rentals are centrally located to the beach, cute boutiques, restaurants, and many other opportunities to have a fun time with your girls on the island! As we grow older, it's always important to remember to nurture your friendships as life becomes all too busy with family get-togethers and soccer games. It's time to get away from the daily grind and reconnect with female friends as we know it will be the best way to make life-lasting memories.
Try a New Restaurant
Step out of your comfort zone and try something new with your friends as you may just be pleasantly surprised at The Porch, one of the many unique St Simons Island restaurants. You'll love the culinary creations like chicken and waffles, catfish, Nashville hot chicken, and fresh Georgia shrimp! Sit outside during the evening to catch up with your friends as you watch the sun go down over the Atlantic Coast. The atmosphere is casual and has strung up lights on the patio, which will be the perfect setting to end the night with a much-needed glass of wine. 
Take a Day to Relax
When you're in town for a long weekend with the girls away from the kids, spend time at Misty's Element Massage. There are many different opportunities for relaxation such as a hot stone massage, body scrub/wrap massage, Swedish and deep tissue massage, and the list goes on! Spending a day at the spa with your girlfriends will be a highlight on your list of things to do in St Simons Island. 
Get Outside and Shop
The options to explore the adorable boutiques and shops are endless and will be one of your favorite St Simons Island activities during your girls trip. You'll be able to find unique treasures, gifts to bring back home, sweet treats, jewelry stores, book stores, and so much more in Redfern Village and Pier Village. Set aside time to shop after a morning massage or day at the beach! 
Spacious St Simons Island Lodging
You'll be happy to know that our rentals provide ample space and we know this is much needed when with a larger group. Our top priority is comfort and privacy, so you'll book your stay knowing that you'll be in a cozy environment throughout your trip. There's no better time than now to take care of your female friendships. What are you waiting for? Book your stay online or give us a call at 1-855-634-1667.