Best St Simons Island Restaurants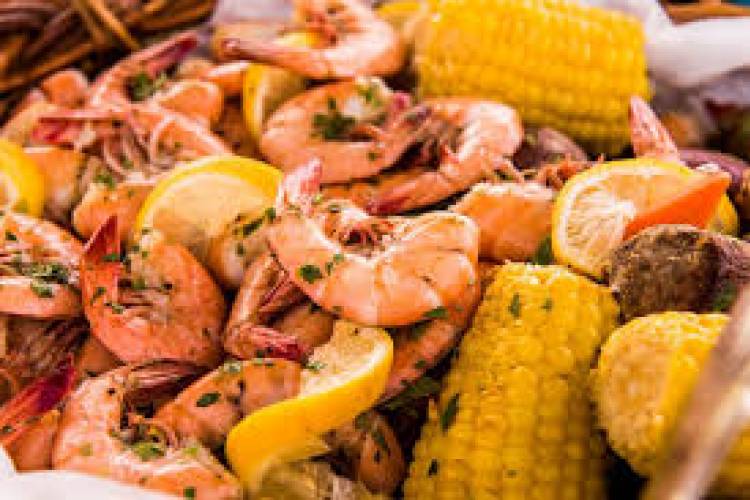 Best St Simons Island Restaurants 
Life becomes all about the beach while you're staying at one of our luxurious Real Escape Properties on St Simons Island Georgia. Take a break from the sun and away from the water as there are many other St Simons Island activities to enjoy. We've gathered a list of our top three favorite St Simons Island restaurants that will leave you wanting more!  Whether you're looking for southern eats, seafood dishes or classic American food we've included it all! So sit back, and relax as we take a tour through some of the most talked about stops for amazing food on St Simons Island.
The Half Shell
You'll never be disappointed when you order the catch of the day at The Half Shell located nearby your stay on St Simons Island. There are many different ways to enjoy oysters— raw, steamed, flavored with cajun, ceviche, or lemon & garlic, so be sure to start with an oyster appetizer! The Half Shell is a cute, down-to-earth joint with a large variety of good eats! Don't miss out on the tasty crab cakes here as they are a show stealer. Order the brown sugar coated bacon wrapped green beans as they are a local favorite. The service is top notch and will be the cherry on top of a fantastic dining experience. The Half Shell is mainly a seafood place; however, they sure deliver a darn good burger. As a side complement to an amazing cheeseburger, order the cheesy grits, you can't go wrong! Save room for a slice of their famous divine butter cake, which will be the highlight of your meal!
Southern Soul Barbeque 
When you're looking for things to do in St Simons Island, indulging in classic southern barbeque is a must! Head to Southern Soul Barbeque and order the brisket sandwich, you most definitely will not leave hungry! The tangy pulled pork sandwich is dressed in a swine wine vinegar sauce, and the scent alone will make your mouth water. Southern Soul Barbeque is a busy little spot that has been featured on TLC, The Food Network and Pitmaster so if there's a line, be patient, tables turn fast, and it will be worth the wait! The style setting is a quirky barbeque joint with some indoor seating but mostly outdoors in a covered area. The pork is tender and the barbeque sauce has the perfect level of smokey sweetness! For those wanting to try it all, order the triple meats and get lost in smoked beef brisket, pulled pork, and barbeque ribs. Don't forget to order a side of creamy mac-n-cheese to boot! 
Barbara Jean's
It should be required that you have a glass of sweet tea when you're in St Simons Island Georgia. At Barbara Jean's the sweet tea is perfectly sweetened and hard to pass up so be sure to order a glass on a hot summer day with your meal. If you can't decide between seafood dishes or your southern favorites, you'll get the best of both worlds at this homey diner! Have scallops with a side of green bean casserole, or mac-n-cheese with a cup of their famous clam chowder! The beginning of your meal starts with a bread basket including pumpkin and cornbread that you will be able to tell is deliciously homemade at first bite! Be sure to come hungry as Barbara Jean's is known for their generous portion sizes. When you're finished getting your fill, take a walk down to the pier and walk to the lighthouse museum which is breathtaking at night! 
Romantic Island Getaways
Delight yourself in a romantic dream vacation when lodging with Real Escapes Properties as we offer spacious St Simons Island vacation rentals. Walk along the white sandy beaches with your loved one just moments away from your stay. After dining out throughout your stay at one of the many St Simons Island restaurants, take advantage of our outdoor grills and enjoy a homemade meal! To book your stay, give our friendly staff a call at 1-855-634-1667, or check us out online!