Wintering on St. Simons Island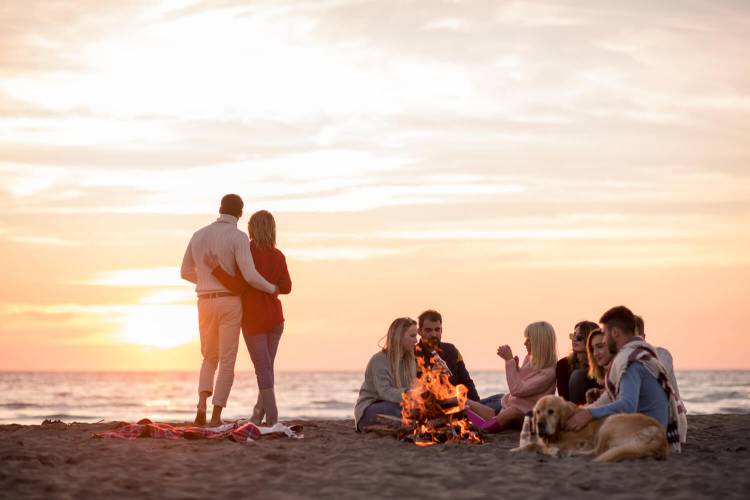 A Georgia Winter Vacation on St. Simons Island
While hanging out on the beach may not be the first thing you think of during the winter, the Golden Isles are a spectacular option for a winter or holiday retreat. Real Escapes Properties on St. Simons Island maintains an eclectic selection of vacation homes that make for the perfect destinations for a Georgia winter vacation. As autumn comes to a close, the allure of outdoor activities like golfing and fishing becomes all the more enticing in cooler weather. And don't let the absence of snow keep you from spending part of winter on the Georgia Coast—embrace it! Tranquil beach sunsets and excellent weather epitomize the Georgia winter, so why not change things up this year with a St. Simons Island vacation rental?
4 Ways to Enjoy a Georgia Winter on St. Simons Island
It's a marvelous year to embark on new traditions, so give you and your family a much-needed retreat by enjoying the Georgia winter. With the renowned Golden Isles, scenic vistas, and seemingly endless beaches, we're certain you'll create cherished memories to look back on forever. To help give you an idea of how to spend your time, we devised three ways to enjoy the Georgia winter. 
Have Memorable Experiences 
Life gets busy, so we don't always have as much time to spend with our loved ones as we want. The sprawling beaches and coastal landscapes are ideal for gratitude, reflection, and heartfelt conversations with those we hold dear. One fun idea is to have a family and friends photography session to capture some of the most endearing moments and share them on social media. 
Be Stress-Free
Whether it be an evening stroll or relaxing in your home away from home, a noteworthy rejuvenation occurs while visiting the Golden Isles. The ocean's calming nature and an escape from life's trials and tribulations are remarkable additions to a winter retreat. Furthermore, Real Escapes Properties' St. Simons Island vacation rentals come with a bevy of amenities to ensure you have everything you need.
Start New Traditions
As much as we adore long-standing traditions, there's something special about shaking things up from time to time. Traveling to new places promotes bonding and can sometimes make get-togethers more manageable if you're meeting in a centralized location. What's more, the Golden Isles are known for a wide range of activities and attractions to keep people busy during a Georgia winter vacation. 
Follow the RSM Classic
Making its debut on the PGA TOUR in 2010, The RSM Classic became an instant Seaside tradition. Played in Georgia's beautiful Golden Isles, the tournament showcases the area's rich culture, history, and extraordinary hospitality.
Hosted by Davis Love III, 20-time PGA TOUR winner, 2017 World Golf Hall of Fame Inductee and 2012 & 2016 U.S. Ryder Cup Captain, the event features incredible field strength, which in 2011 included 14 winners of the Majors – U.S. Open, The Open, The Masters and the PGA Championship. Field strength is also enhanced by the number of players who call the Golden Isles home, including Zach Johnson, Jonathan Byrd, Matt Kuchar, and Brian Harman.
The 2020 event is scheduled for November 16-22 at Sea Island Golf Club on the par 70 – 7,055-yard Seaside course, which TOUR players ranked as their 15th favorite course to play. Over the first nine years, The RSM Classic has raised more than $13 million to support charities focused on children and families in need.
Simons Island Vacation Rentals: A Real Escape
A stress-free Georgia winter vacation on St. Simons Island is a fantastic way to spend time with friends and family. Whether it's a quick weekend getaway or an extended staycation, Real Escapes Properties has all your comforts of home. For more information or to book your stay, please reach out to us online or call 855-634-1667.