Vacation with Real Escapes Properties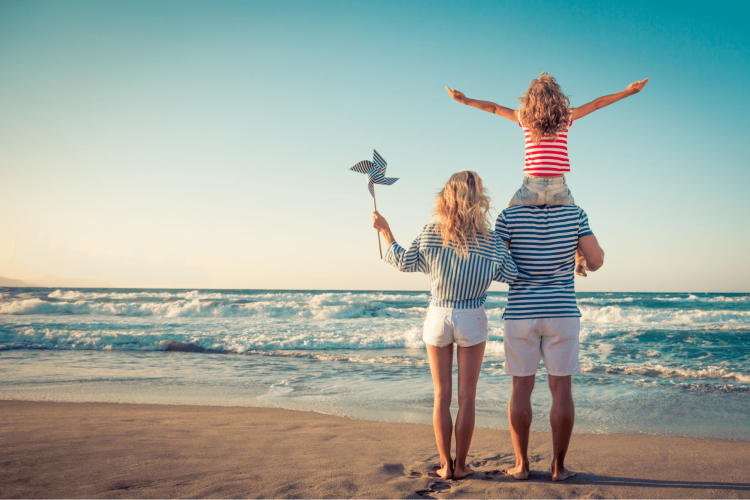 A St. Simons Island Vacation with Real Escapes Properties
Now that summer is in full swing, what better time for a St. Simons Island vacation?! Take an island retreat to discover the expansive and tranquil settings offered by the Georgia Coast. With its elegant beaches and spectacular seascapes, it's no wonder that St. Simons Island has become regarded as one of the best vacation spots in Georgia. Whether you're here to celebrate Independence Day or simply escape the rigamarole of life, Real Escapes Properties will provide unfettered access to the most fun and exciting summer activities!
Outdoor Summer Activities on St. Simons Island
With some of the best beaches in the country, St. Simons Island presents a myriad of outdoor activities for visitors to enjoy. East Beach consists of a gorgeous shoreline comprising three main sections. The hard-packed shores are perfect for strolls or relaxing bike rides. The abundance of wildlife and natural beauty lends itself to a seemingly endless array of photo opportunities to highlight your St. Simons Island vacation.
Sunshine Festival
One of the best ways to celebrate summer is to check out one of the best summer events on St. Simons Island. For over 60 years, the annual Sunshine Festival has helped create timeless memories for many generations. This three-day celebration combines arts and crafts, fireworks, and family fun. The golf cart parade starts at about 2:30 p.m., so be sure to bring some chairs or a blanket to claim your spot! 
Historical Attractions
Immerse yourself in the Georgia Coast's rich and deeply-rooted heritage on your St. Simons Island vacation. A history buff's haven, St. Simons Island is rife with interesting facts and events that help shape the state and the nation. St. Simons Lighthouse Museum showcases one of the five remaining lighthouses in Georgia. On the north side of the island is Cannon's Point Preserve, a 600-acre green space open for guests to explore. Throughout the park, visitors can find artifacts that have been dated back to 2500 BCE! The Fort Frederica National Monument is a colonial relic that dates back to the early 18th century, where it served as the boundary between Spanish and British territories. Finally, the World War II Home Front Museum offers an intimate glance at Georgia's extraordinary contributions to achieving U.S. victory in the Second World War. 
The Perfect St. Simons Island Vacation
By now, the secret is out that the Georgia Coast is one of the best places to visit for fun in the sun. Real Escapes Properties offers a dynamic array of St. Simons Island rentals that will surpass your expectations. Whether you seek a quiet bungalow or a sprawling villa, we're here to facilitate your island retreat. For more information on how we can accommodate your St. Simons Island vacation, please visit us online or call 855-634-1667.