Things to Do Around St. Simons Island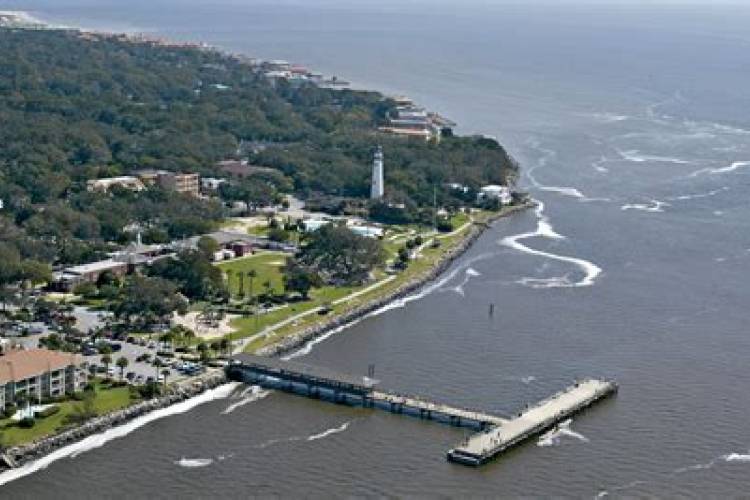 Things to Do Around St. Simons Island Pier Village
St. Simons Island Pier Village is the epicenter for activities, shopping, and dining in the Golden Isles. The village is located on the south end of the island and is the best place for visitors to spend a day exploring our slice of paradise. At Real Escapes Properties, we have several vacation homes in the village, so you can easily walk from your rental. Read on to discover everything downtown St. Simons has to offer.
Pier Village Attractions
Kick off your Golden Isles getaway with a trip to St. Simons Island Pier Village. Here you can find the St. Simons Island Lighthouse and museum with exhibits and artifacts chronicling the significance of this historic structure. 
If you are visiting the island on a family vacation, we recommend spending time at Neptune Park. This park has miniature golf year-round and a playground with benches where you can take a break for lunch. During the summer months, Neptune opens up the pool so you can cool off on those hot Georgia days.
Shopping in the Village
Stroll through the village, visit some of the charming boutiques, and commemorate your vacation with a unique gift. There are dozens of shops to explore, but here are a few of our favorites to get you started:
Savannah Bee: Shop for a vast collection of local honey products, including beauty products, specialty honey, and wellness products. 
Frederica Station: This beach shop is an excellent place for souvenirs and one-of-a-kind items. They sell anything from sun hats to knick-knacks of our local lighthouse!
Nature Gifts: This boutique sells wall art and beautiful jewelry that reflect the landmarks and natural beauty of St. Simons created by local artist Kathy Lockhart.
Dining and Sweet Treats
If you are hungry after a day of exploring the lighthouse museum or the charming shops, there are plenty of options for dinner nearby. Iguanas and Barbara Jean's are two of the most popular restaurants serving Southern seafood classics like crab cakes and wild Georgia shrimp.
And if you are searching for a sweet treat after your meal, makes sure to check out St. Simons Sweets or Fuse Fresh Frozen Yogurt.
St. Simons Island Pier Village Rentals
Stay in one of our Real Escapes Properties near the St. Simons Island Pier Village, and you will be within walking distance of all the attractions, shops, and restaurants. We have vacation rentals to accommodate any group with one to six-bedroom options. Whether you want a condo with oceanfront views or a home with a private pool, you are sure to find the perfect property with us!