Staying Active on Vacation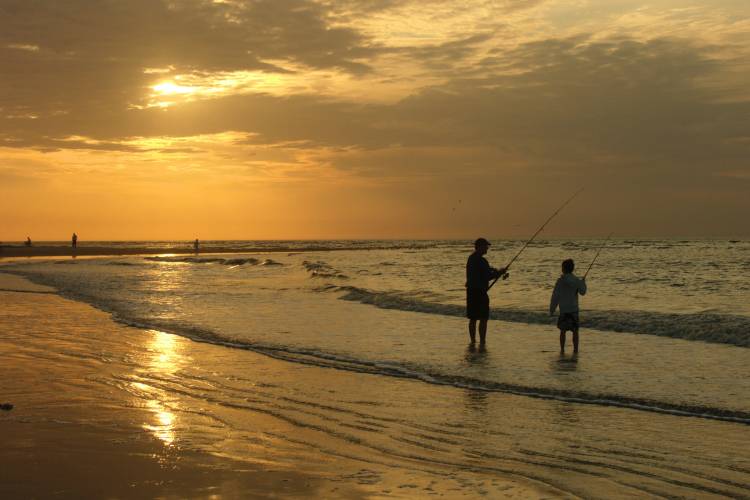 It's easy to overindulge on the delicious eats at the many local St Simons Island restaurants near our Real Escapes Properties, which is why we want to provide you with St Simons Island activities where you can get a workout in during your stay! Our St Simons Island properties are located in the heart of all the adventure. Whether you are looking to bike, take a run or just want to get out on the water for the day.
Bicycling
 Get out and stretch your legs on a scenic bike ride through St Simons Island Georiga, as there are over thirty different trails to explore on two wheels! If you're looking for a leisurely ride in the afternoon, the south end of St. Simons Island provides breathtaking landscapes full of oaks, river views, and marshlands! Several companies offers bike rental services for your entire family from adult to children bicycles and will be a favorite on your list of St Simons Island activities!
 Trails
 You'll be able to explore the area by land with one of the many hiking trails near our St Simons Island rentals. Take a morning jog through the Alice Richards Botanical Trail, located on Lawrence Rd, where you'll pass by a gazebo, a mystical area with tiny fairy houses where children play all while surrounded by the beautiful greenery! Imagine feeling as though you've escaped to a secluded wonderland away from the busy city life as you recharge running on this trail, and will one of your favorite things to do in St Simons Island. Or, try the Southeast Georgia Health System fitness trail located across from Gascgoigne Park.
Outfitters
 Even if you've never been on a kayak or standup paddleboard, there's no time like your summer family vacations to try something new! The patient guides at Southeast Adventure Outfitters (912-638-6732) will go the extra step to make sure you have an understanding of how to use the equipment before exploring Saint Simons Island. When you explore the area on your own, the staff will provide useful information about the wind and tides for the day, giving you the best place to set out for the day! A variety of educational Eco Tours are offered at Southeast Adventure Outfitters, where you can spot local marine life and will be one of your favorite St Simons Island activities!
 Oceanfront St Simons Vacation Rentals
You'll be within steps of the beach when you choose from our variety of oceanfront St Simons rentals. Relax on your private balcony overlooking the pristine sandy shores will be the perfect way to escape during your summer vacations. After a long day in the sun, come back to your stay and enjoy a home prepared meal with our full kitchen setups. You'll be able to watch our flatscreen TV with the ocean waves lapping in the background as you open the balcony door to let the fresh ocean breeze inside. Browse through our accommodations online to see what best suits your stay! When you're ready to book your stay, give us a call at 1-855-634-1667!