Plan a Family Summer Vacation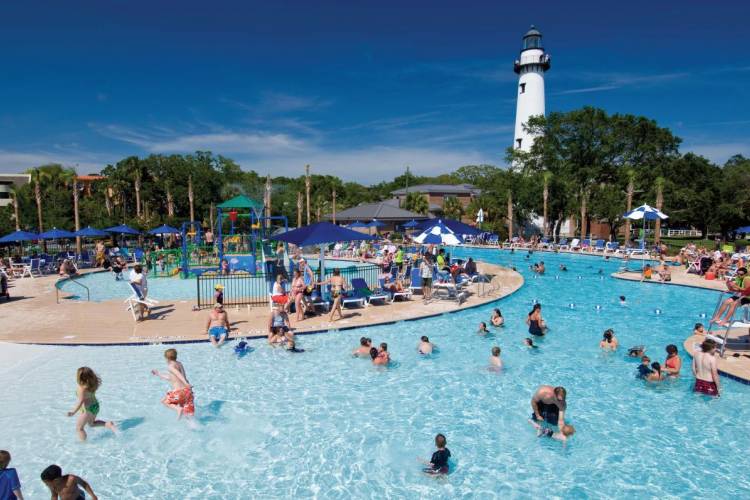 Plan a Family Summer Vacation
Summer has officially arrived at Real Escapes Properties, and it's time to start planning your family summer vacations to St Simons Island! We know that the planning process can be a bit overwhelming when you're trying to get everything in order. Whether you want to spend time with your family in the water or want to check out the local attractions, we'd like to offer a little guidance to get you started! There are many fun things to do in St Simons Island with your family, here are a couple of our favorite stops! 
Georgia Sea Turtle Center
Georgia Sea Turtle Center is a great place to explore with your family while on vacation to St Simons Island. You'll be able to get an up-close look at the beautiful sea turtles that reside in the ocean, and the facility is just a short 20-minute drive from your stay to Jekyll Island! The center is a great place to wander through with your kids, whether you need a break from the sun on a hot summer day, or when it's raining outside. The center is a rehabilitation facility that provides a safe place for the local sick and injured sea turtles as well as providing interactive exhibits for the kids! Georgia Sea Turtle Center is a must stop when you're looking for an affordable, fun place to spend an afternoon while on your family vacations. 
Neptune Park Fun Zone
Challenge your family to a round of mini golf at Neptune Park Fun Zone located just minutes from our St Simons Island rentals! The park features mini golf, a water park, and a state-of-the-art playground, so no matter what type of adventure you're looking for your family will have hours of endless entertainment! The pool area has a toddler section where you can hang out with the little one, while the older kids make a splash in the larger pool and on the waterslides! You'll be happy to know there are many lifeguards on staff, so you know your family will be in a fun, clean, safe environment when visiting this local park and will be one of your favorite things to do in St Simons Island! 
St Simons Island Vacation Rentals
After spending the day out with your family, come back to your cozy vacation rental to kick back and relax poolside. We provide properties that include a private pool for your family to enjoy during your summer vacations. Spend the afternoon grilling, or hanging out on the patio deck while also being within minutes of the beach at all times! Check out our All Vacation Rentals page online to see what is best for your family, or book your stay by giving us a call at 1-855-634-1667!