Museums On or near St Simons Island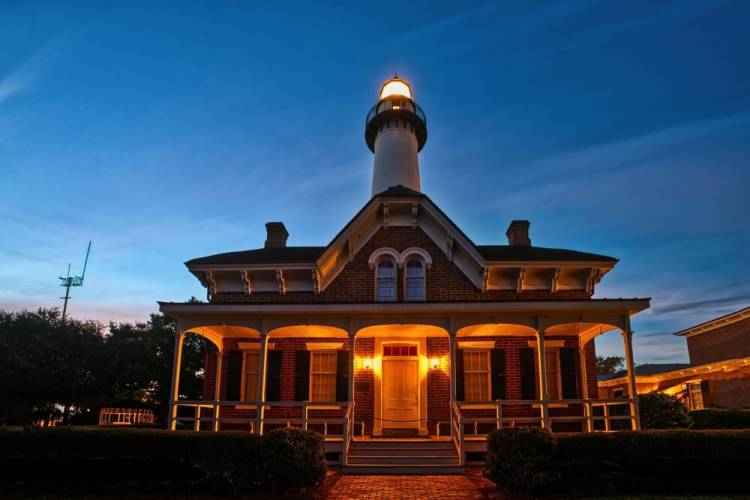 Museums in Georgia near St. Simons Island
St. Simons Island, off the coast of Georgia, is the perfect vacation destination. From the picturesque gold sand beaches to delicious waterfront restaurants and fascinating history, there is something for everyone in our coastal town. If you are interested in learning a bit about Georgia's history, we encourage you to spend an afternoon exploring the museums near St. Simons Island. The Lighthouse Museum and WWII museum offer visitors insight into the storied past of the Golden Isles with a wealth of interactive exhibits and displays. Choose Real Escapes Properties to host your getaway and learn something new at these museums in Georgia:
The St. Simons Island Lighthouse Museum highlights the history and importance of this historic lighthouse built in 1870. The lighthouse is one of five remaining lighthouses in Georgia and still operates today. Ascend the 129 stairs to the top of the lighthouse and take in panoramic views of the Golden Isles. Then head inside to the Keeper's Dwelling to see the exhibits highlighting the lighthouse's history and keepers. You can expect rare artifacts, historical photographs, and period rooms highlighting what the home may have looked like in 1907.
This museum is housed in the historic St. Simons Coast Guard Station at East Beach. The World War II Museum highlights Coastal Georgia's contributions during WWII. The museum features immersive exhibits and interactive experiences to recreate iconic home front scenes.
The new Heritage Trail allows visitors to take flight in a WWII airplane, build a Liberty Ship, explore a pilot training base, and hear personal stories. 
Jekyll Island is an excellent destination for a day trip from St. Simons Island. You can learn about this barrier island's unique cultural and natural history at the Mosaic Museum. The interactive exhibits chronicle the entire history of the island, beginning with the Native Americans who used the island for hunting and fishing. The museum also highlights the history of British colonization and the Jekyll Island Club that once brought the wealthiest families to our coastal island. 
St. Simons Island Vacation Rentals
Travel back in time and learn about the Golden Isles' fascinating history at several Georgia museums. And once you've gotten your fill of history, return to your vacation rental with Real Escapes Properties. Browse our collection of over 150 St. Simons vacation rentals and plan the perfect getaway in Coastal Georgia today!