Discover the Golden Isles: Things to do in Brunswick, GA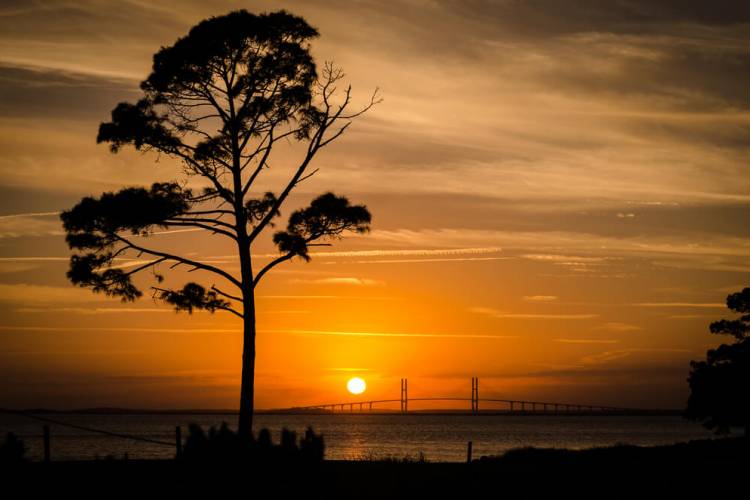 Discover the Golden Isles: Things to Do in Brunswick, GA
A vacation on St. Simon's Island offers a wealth of opportunities for exploration. Besides the attractions on the island, you can easily access all of the communities throughout the Golden Isles. One of these cities is Brunswick, a historic port town just a short drive away from your Real Escapes Properties vacation rental in St. Simons. Whether you are interested in local history or want to explore the great outdoors, there are endless things to do in Brunswick, GA.
Discover History in Brunswick, GA
Brunswick is one of the oldest cities in Georgia and first became a British settlement in 1738 for a tobacco plantation. In the 19th century, Brunswick experienced prosperity and growth, resulting in the downtown historic buildings. Today, you can still feel the presence of the past at several historic sites and locations.
Start in Brunswick's Old Town and stroll down the historic streets past charming Victorian architecture. Historical sites to look out for include the Old City Hall and the Historic Ritz Theatre. Join Brunswick Old Town Tours for a biking tour where you can learn all about the city's fascinating history!
Experience the Great Outdoors
Spend time outside in Brunswick! From the historic downtown, you can find the famous Lover's Oak Tree at the intersection of Albany and Prince. This impressive oak is almost 1,000 years old and a must-see in Brunswick. Then visit the Marshes of Glynn Overlook Park and learn about local ecology, fish from the pier, or have a picnic in the park.
Looking for a fishing charter or boat cruise? Join Georgia Saltwater Adventures for a one-of-a-kind shrimping trip or experience the Emerald Princess Casino.
There are things to do in Brunswick, GA, to pique everyone's interests. This historic town is also home to creative artists and a growing arts scene. The Golden Isles Arts & Humanities group supports live performances, local art, cultural events, and educational activities throughout the year. Visit the gallery in the Historic Ritz Theatre or stop at the Brunswick Actors Theatre & Gallery for even more local art.
Plan a Georgia Beach Getaway
Georgia's Golden Isles have something for everyone! Stay with us at Real Escapes Properties and make the 20-minute drive to the mainland and discover all of the things to do in Brunswick, GA. Our St. Simons Island vacation rentals offer a spacious setting to relax after a day of activities. We have spectacular condominiums, cozy cottages, beautiful single-family homes, and beach bungalows to accommodate groups small and large. Book your vacation with us today!