A St Simon Island Christmas Vacation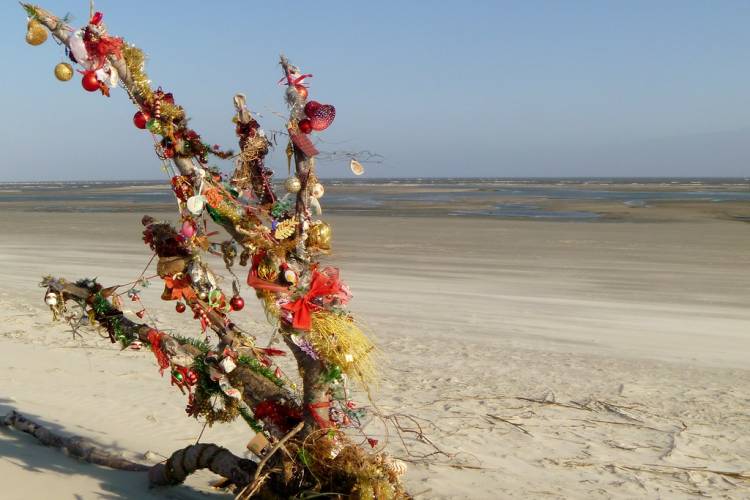 Want to rest & relax after the Holidays? Helpful hints for planning an affordable weekend getaway to St. Simons:
While it's lovely to spend time participating in the holiday shopping, family gatherings, and the festive season activities— it can also be quite draining. Which is why we suggest planning your St. Simons getaway with Real Escapes Properties after the hustle and bustle is over. After being surrounded by the crowds at the mall and tied up in traffic jams, why not treat yourself to some quiet much-needed relaxation time? Give yourself the gift of a post-holiday escape and let us show you how to have affordable weekend getaways to St. Simons Island. With a few simple tips, you'll be able to keep more money in your pocket while still being able to enjoy your vacation. 
Vacation Rentals Save You Money Overall
The best way to save money on your weekend getaway is by choosing a vacation rental over small congested hotel rooms. You'll not only be able to enjoy free on-site amenities that will save you money in the long run, but you'll also be able to cook your own meals daily. Our properties feature options like tennis court access, a community grill, cable television, hot tubs, bike rentals, and pools so that you're able to relax entirely without spending the extra money on entertainment. As a bonus, you'll be able to have privacy and space in your own room instead of sharing one hotel room with your family. 
Utilize the Kitchen
Another way to have affordable weekend getaways is by taking advantage of the fully equipped kitchen set up in your rental. Each of our properties comes with a full-functioning kitchen that comes with necessary utensils for cooking. You'll also have an oven, stovetop, toaster, microwave, and coffee maker. Spending money at the local St. Simons Island restaurants can add up quickly, especially if you're tipping a server on every meal. Why not save all of the money that you can while on your St. Simons getaways and stop by the local grocery store to stock your fridge? Your wallet will thank you later!
Plan a Realistic Budget
Before your vacation on St. Simons Island, you'll want to have a budget in mind. Separating your money into categories such as one for food, traveling expenses, local activities, and things you may forget about will help you have affordable weekend without overspending. Sometimes with the holidays, we get carried away buying things without realizing we've spent too much money. Don't make the same mistake with a vacation— make a budget, and stick to it! 
Find Free Things to Do in Georgia
With these helpful tips, you'll be able to have affordable weekend getaway to St. Simons Island no matter what time of the year you visit. There are many free things to do here, like going to the beach, searching for Tree Spirits on the island, or checking out the local landmarks. Immerse yourself in southern hospitality where you can wake up each morning with the sound of the ocean in our oceanfront rentals. Take a look through our properties on our website to see what amenities will best fit your individual needs. Or please give us a call at 1-855-634-1667 to learn more.