Spring is right around the corner!!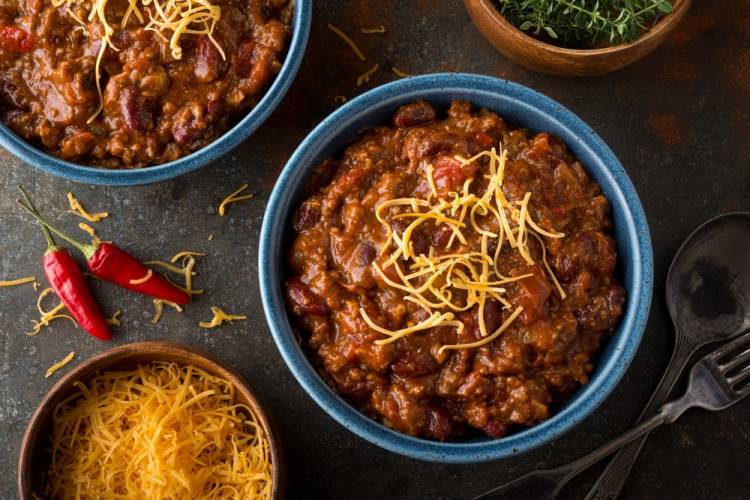 Rotary Club Chili Cook-Off on St. Simons Island
Many of our friends from the north, including several travelers from Canada, travel to Real Escapes Properties on St. Simons Island to get away from the cold winter blues. There's nothing quite like a delicious fresh bowl of chili to warm your heart during this time of the year. Lucky for you, the annual Red Hot Rotary Chili Cookoff is just around the corner and is one of the largest St. Simons Island activities! Since it's a popular time of the year for snowbirds to join us on their annual winter vacations, you'll want to secure your spot and book your stay early to ensure you're able to join us for the biggest (and most delicious) event in spring!  
What to Expect
Gear up for this year's annual chili cook-off hosted by the Golden Isles Rotary Club, which will be one of your favorite St. Simons Island activities during vacation! Head to Postell Park to sample several local chilis, enjoy live music, and cast your vote forthe pot that grabs your attention the most! The tickets include three voting cards for the people's choice awards, along with a spoon and napkin, and, of course, all of the chili you can fit in your belly!
Be sure to come hungry as many fantastic chili teams are competing this year, and you'll want to try them all. Along with the people's choice award, the ceremony will also include winners for the Best Chili, Best Booth, and Most Unique kind. The date changes each year, so check out the updates on this year's date and time for the chili cook-off on St. Simons Island on the Rotary Club Facebook page. 
Cozy St. Simons Vacation Rentals
We want to give a special thanks to the annual snowbirds that choose to stay in our St. Simons vacation rentals during the chilly season. St. Simons Island is one of the best Georgia beach towns to visit during winter, where you can surround yourself with sand instead of snow! Not only are there numerousrestaurants, tons of places to shop, and all kinds of activities that will make you feel at home, there's plenty of sunshine to go around! Join us during your winter vacations to take advantage of all the island adventures you can have while at Real Escapes Properties. 
We feature many condos, single-family homes, beach bungalows, and cottages that will be perfect for any size group, whether you're traveling with family or just your significant other. Take a look at our St. Simonsvacation rentals under our All Vacation Rentals page on our website to see what property is best for you. If you have any questions, please don't hesitate to call 1-855-634-1667.