Golf Vacations on St. Simon Island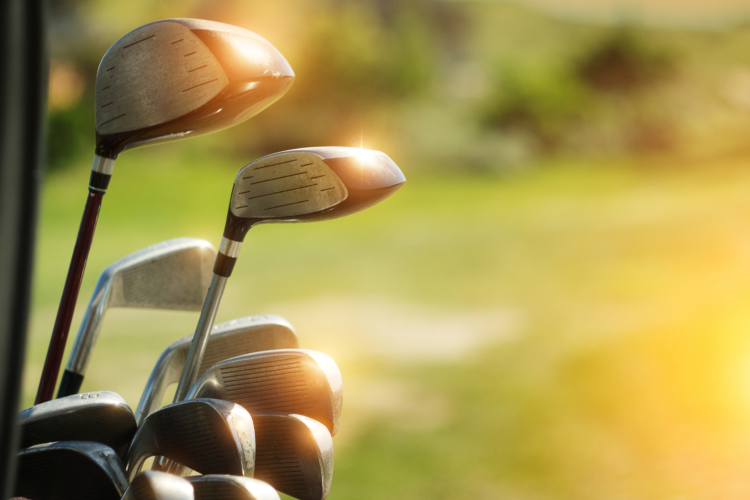 Golf Vacations on St. Simon Island
As the sweltering summer heat begins to subside, outdoor recreational activities on St. Simons Island becomes more alluring. The stoic oak trees, brackish marshes, and seaside dunes found on our island paradise lend themselves to a variety of scenic and challenging courses. There is something to be said about watching a freshly whacked ball ascend into the sky like a fleeting ship as it glides through the air before making it's landing onto a dew-laden fairway. In the distance, weed whippers and mowers can be heard as the morning's final manicures are completed, reminding patrons why they booked a golf vacation in the first place. For many, golf is more than a hobby. It teaches patience, brings people together, and is commonly associated with business networking. Ideally situated on the Georgia Coast's most coveted vacation spot, Real Escapes Properties has a diverse selection of rental homes just waiting for your presence. 
Simons Island Golf Vacations: Georgia Coast Excellence
Tucked away among the rugged coastal plains and sprawling Spanish moss beds found on St. Simons Island, Sea Palms Golf Course is open daily to the public and offers exquisite vistas of the gorgeous Golden Isles. Mindfully situated at the center of the island, this convenient location is one of the most rewarding courses on the Georgia Coast. The ingenuity of designer, Rob Collins, to incorporate the wetlands, ancient oaks, and unparalleled coastal bluffs, presents a fun, yet challenging foray into the St. Simons golf scene. You'll walk along the coquina shell paths as you make your way to your first tee, anticipating your initial drive, with the hopes of sinking an eagle. Wouldn't that be the best way to start your golf vacation? Complementing the course, Sea Palms also features a top-rate training facility that is said to incorporate every short game challenge available. 
Experience the Georgia Coast with St. Simon Island Vacation Rentals
It's no secret that the Georgia Coast is one of the best places in the country for a golf vacation. Between the Atlantic sea breeze and the Southern hospitality, there's much to be enjoyed on St. Simons Island. Today, we invite you to peruse our eclectic assortment of vacation rentals and find the perfect home away from home for your island retreat. For more information or to book your stay, please contact us online or call 855-634-1667.