Fall is a special time of year on St Simons Island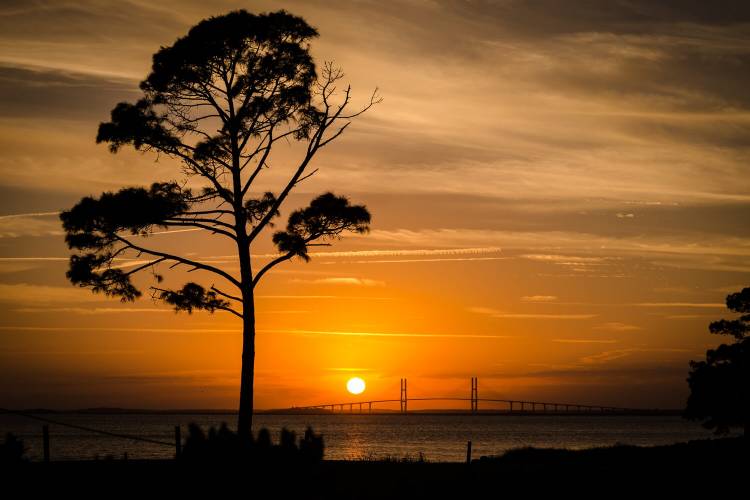 Embark on a Fall Retreat to St. Simons Island
Arguably the best part about autumn on the south Georgia coast is the weather. Although it gets a little bit colder, there are still plenty of sunny skies and warmth for a fall retreat. The crisp, rejuvenating air swept in from the ocean's breeze lends itself to a bevy of outdoor activities and leisure that tend to be more enjoyable in a cooler climate that stays around the 70s. Adding to the allure of a fall retreat, many of the other visitors will begin making themselves sparse, creating the perfect situation for those hoping to avoid crowds. St. Simons Island, the largest of the iconic Golden Isles, is a marvelous paradise where fun and sophistication come together to forge a relaxing, yet exciting experience for all who grace its shores.  
Fall Retreats: Reasons to Visit St. Simons This Autumn
Speckled throughout St. Simons Island, Real Escape Properties has a wide selection of Georgia beach house rentals that are just waiting to be your home away from home. There's a St. Simons Island vacation rental that's right for you from neighborhood cottages to seaside estates. We also have an assortment of dog-friendly lodging options! Whichever you choose, you'll be enamored with your decision to take a "Real Escape!" Without further delay, here are some of the best reasons to visit St. Simons for a fall retreat. 
Explore and Discover the History of St. Simons Island
You can begin your historic journey at the St. Simons Lighthouse, an island staple since 1872. After that, you can head over to the Fort Frederica National Monument and the Bloody Marsh Battle Site to learn about the mostly forgotten battle between the Spanish and the British. Finally, World War II enthusiasts will be delighted to visit the World War II Home Front Museum that showcases the pivotal role of the Georgia coast's forces in preventing invasions from the Atlantic.
Find the Tree Spirits
Hidden within the centuries-old living oak trees scattered across the island are the elegantly worn faces of the locally adored tree spirits. Seven locations on the island are home to these marvelous specimens, and seeking them out is sort of like a fun scavenger hunt. Each inscrutable face has its own legend that has intrigued guests for several decades. Find out where to start your search by visiting the Golden Isles Welcome Center.
Go Fishing
The turquoise waters of the Golden Isles create the ideal setting for a day or two of fishing. There are some extraordinary fishing opportunities from the coast for those wishing to target snappers, skipjacks, and cobia. However, many seasoned anglers will tell you the real Georgia coast experience is best had with a local fishing guide.
Set Out to Sea
One of the most popular things to do in St. Simons Island is taking a sea kayak or paddleboard out for a tranquil ride in the Atlantic Ocean. While there are several fine landings to pick from, Village Creek Landing allows unfettered access to the tidewater estuaries and marshes that exemplify the Georgia coast. Because of the quiet nature of paddleboards and kayaks, you'll be able to stealthily maneuver into a position that allows you to witness the stunning wildlife inhabiting the region.
Hit the Beach
Quite possibly one of the most quintessential things to do in St. Simons Island is to spend time on the fabulous sandy beaches. Just across the parking lot from the Welcome Center, East Beach is a sprawling stretch of pure sand that delivers the utmost tranquility on the island. From kite flying to picnics and everything in between, East Beach is the epitome of fun-filled serenity. 
Georgia Beach House Rentals on St. Simons Island
If you've never been here, you'll be amazed at how perfect the weather is on the Georgia coast in autumn, and if you have, your return will be a pleasant reminder. With plenty of lovely days left before winter's arrival, there's no reason not to embark on a fall retreat on St. Simons Island. For more information and to find out which Georgia beach house rental is right for you, please visit us online or call 855-634-7667.