Biking St Simons Island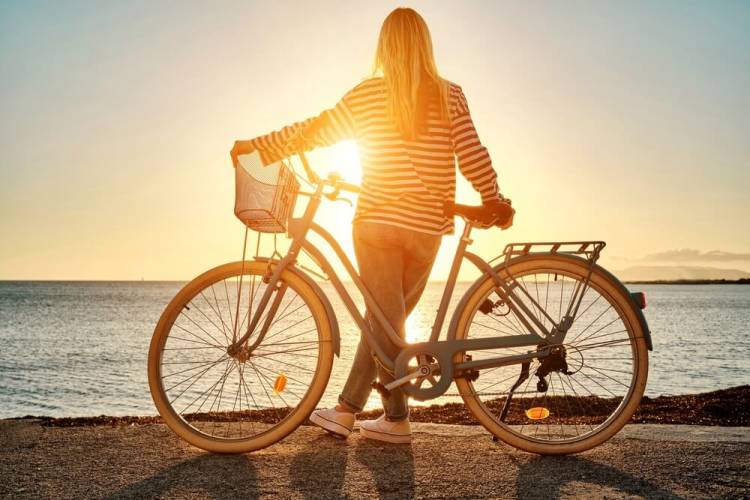 St. Simons Island Bike Rentals and Tours
St. Simons Island is a relaxed barrier island off Georgia's coast that offers one of the top vacation destinations in the state. The twelve-mile peninsula is best known for its breathtaking beaches, rich history, and delicious seafood restaurants. One of the best ways to access these activities and attractions on the island is on wheels. Pick up your St. Simons Island bike rentals and hop on trails that wind through the village, along the beach and past historical sites. Or get your bike delivered to your Real Escapes Properties vacation rental and start exploring the island from your private paradise!
St. Simons Island Bike Rentals
Several outfitters offer St. Simons Island bike rentals throughout the island. So, whether you want to start your biking adventure in Pier Village or want a bike delivered to your vacation rental, there are plenty of places to choose from.
Island Bicycle: Rent a bike in Pier Village and bike to downtown attractions like shops, restaurants, and the fishing pier. 

Bike Dude: Have your bike rental delivered right to your door with the free delivery and pickup services with the Bike Dude. 

Pedego Electric Bikes: Explore the island with ease and upgrade to one of the Pedego Electric Bikes.
Explore St. Simons Island on Wheels
The St. Simons Island bike trails encircle the island, covering around 30 miles of designated paths where you can access the best things to do on the island. There are two sections of the trail on the North and South end of the island. Refer to the St. Simons Island bike map to plan your route and stops along the way.
Discover the Island on a Bike Tour
If you are interested in exploring the island with a local guide, we recommend signing up for a bike tour. 
Bike the Islands: Start your day with a morning bike tour learning about island history and visiting significant landmarks like the lighthouse. Or save the tour for the afternoon and explore the Avenue of Oaks and Gascoigne Bluff.

Pedego Electric Bikes Tours: Pedego offers a bike tour on the South and North ends of the island. The North end tour will take you to Fort Frederica to learn about local history, and the South end tour will take you to East Beach, the lighthouse, and Avenue of the Oaks.
St. Simons Island Vacation Rentals
Start planning your getaway to St. Simons Island and experience Georgia sunshine, beautiful beaches, celebrated restaurants, and historical landmarks. Access all these attractions and more with a St. Simons Island bike rental. Discover the St. Simons Island vacation rentals available with Real Escapes Properties, and book your next vacation with us today!