Beaches are open. Pools are open. Restaurants are open.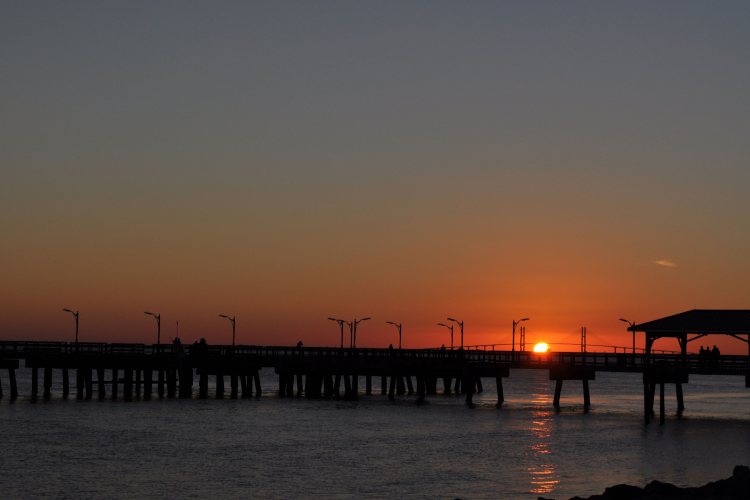 Spend your Days Exploring the Golden Isles Beaches
The Golden Isles present an exciting opportunity to revel in magnificent sunrises, sunsets, and seascapes as you seek tranquility in a busy world at some of the best beaches in Georgia. Whether you're with a group, a partner, or traveling solo, these awe-inspiring islands offer a myriad of island retreat activities from shelling to kayaking. Possibly the most significant and prominent features of the Golden Isles are the lovely beaches. Here, we provided a little information to get you started exploring the shores of the Golden Isles.
The Beaches of the Golden Isles
While each of the Golden Isles has a few beaches to choose from, we'll be focusing on some of the more popular destinations for your island retreat. If you'd like to learn more about some of the other best beaches in Georgia, we suggest taking a look at this online guide. Tide charts are available as well to ensure you can maximize your Georgia beach vacation. 
Simons Island
East Beach presents a multitude of options to consider on your island retreat. This stretch of sandy serenity consists of smaller sections based on its corresponding access point. To the north is Gould's Inlet, south of there is one of the most coveted locations, U.S. Coast Guard Station, named after the historic outpost that remains intact and serves as home to the World War II Home Front Museum. Massengale Park is a more secluded entrance geared toward families and has an excellent playground. Due to the tidal effects on the sand, the shores have become hard-packed, making them perfect for bike riding. 
Jekyll Island
The eastern side of Jekyll Island seems to be straddled by one contiguous beach. However, several characteristics delineate each section. Adorned with ocean driftwood, Driftwood Beach lives up to its namesake. This rustic locale isn't exactly known for its playtime activities as much as it's renowned charm and photogenic skies and landscapes. Great Dunes Park is a centralized beach that has adequate access to hiking trails. This eco-friendly beach also serves as a launching pad for loggerhead turtles rescued by the Georgia Sea Turtle Center. 
Little St. Simons Island
Accessing Little St. Simons Island Beach takes a little effort, but we promise it will be worth it. This pristine island is a nature lover's paradise that features sprawling maritime forests, ocean marshes, and unfettered wildlife. From alligators to dolphins and over 330 bird species, Little St. Simons Island Beach is home to a vibrant, thriving ecosystem that creates the perfect environment for wildlife photography. After exploring the beach, take a stroll through the unscathed dunes overlooking the Atlantic Ocean.
Take an Island Retreat with Real Escapes
After an exhilarating day in the warm Georgia sun, it feels good to fall back on a comforting place that resembles home. Real Escapes Properties has St. Simons Island vacation rentals that will fulfill your every need. All you have to do is choose the setting and book! For more information on how we can help facilitate your Georgia beach vacation, please visit us online or call 855-634-1667.